Smuggler Bag by Wookiee Radio

---
A New Smuggler Every Month
Youtini has partnered with our friends at the Wookiee Radio Podcast to deliver a tailor made Star Wars reading experience centered around our favorite smugglers from a galaxy far, far away!
This 6-book series will allow readers to dive into a new adventure every month related to all things illicit and exciting featuring Han, Lando, Chewie, and more.
Subscribe to the Smuggler Bag today to receive the most crucial stories of thievery and daring hand selected by the hosts you trust the most over at Wookiee Radio .
The Smuggler Bag will contain the following:
---
1. Star Wars: Chewbacca Graphic Novel

by Gerry Duggan & Phil Noto
​​​​​​The Battle of Yavin has been won, and Chewbacca finds himself stranded on a planet occupied by the recently defeated and recently enraged Empire. How will he survive? How will he get home? With a Rebellion to return to and a young girl who needs his help, our favorite son of Kashyyyk shows his mettle in this inspiring solo adventure.
---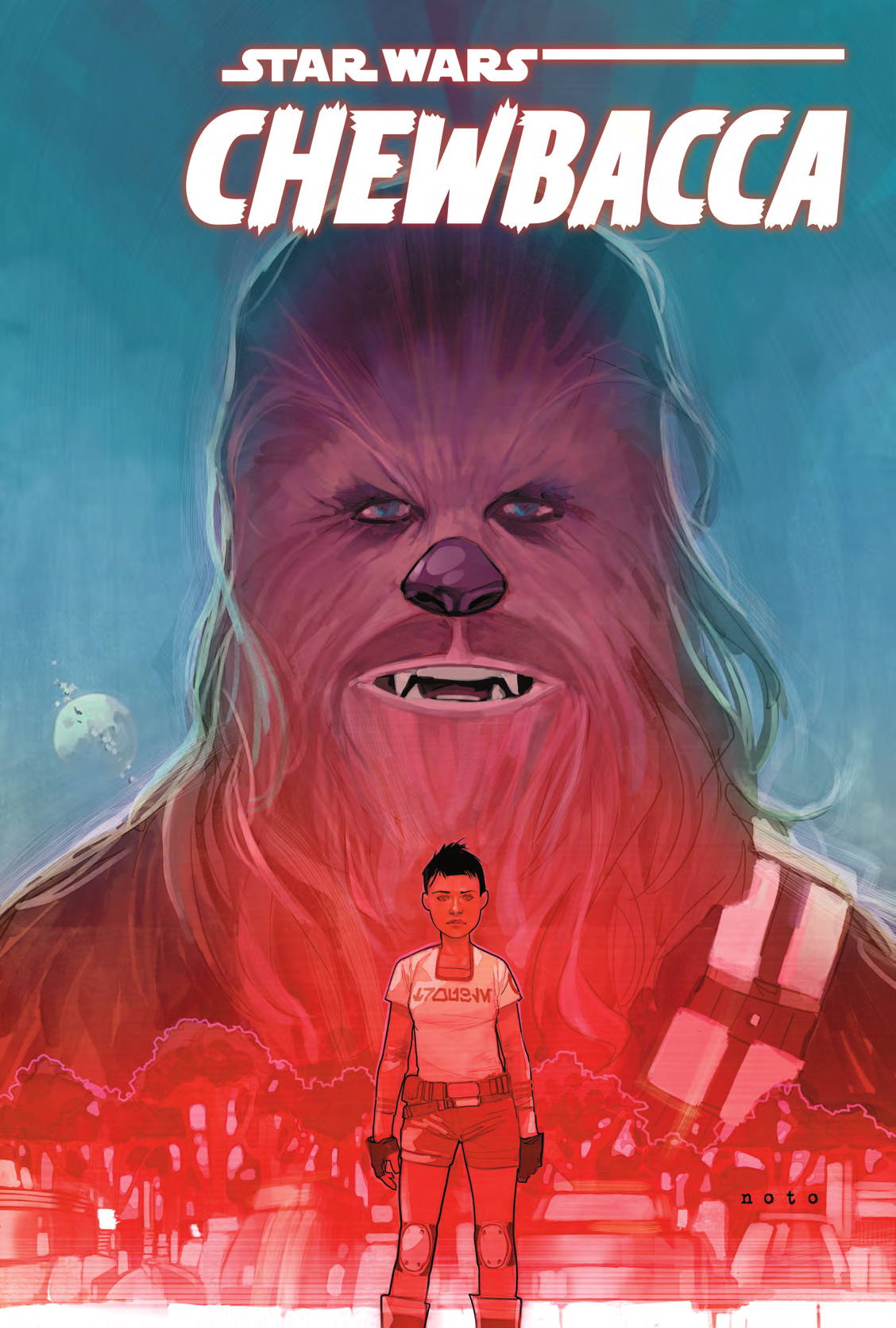 ---
---
The legendary Thrawn creator brings us a heist adventure starring the three best friends that anyone could ask for...well, as long as you're not asking too much. The Death Star has been destroyed, the Rebellion is on the rise, but Jabba the Hutt still needs to get paid. This escapade finds Han, Lando, and Chewie in the midst of their most dangerous caper yet as they try to infiltrate the Black Suns for a score that will satisfy the space slug for good. But what good is a king's ransom if they can't make it out alive?
---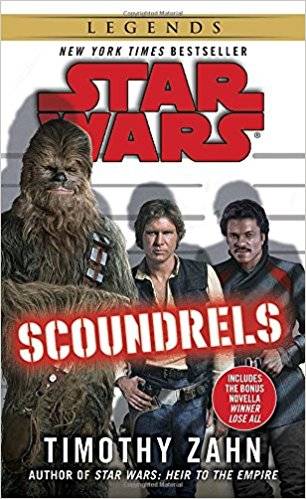 ---
---
3. Star Wars: Han Solo Graphic Novel

by Marjorie Liu & Mark Brooks
Marjorie Liu and Mark Brooks bring us a story of speed and deception where Han Solo must face his greatest nemesis yet: his own desire. In this graphic novel, Han runs an undercover mission for the newly empowered Rebellion, but in doing so, he comes face to face with the Dragon Void - the tournament he has dreamt of winning all his life. With the potential fame and glory finally in his reach, can Corellia's dearest son keep his eye on the real prize?
---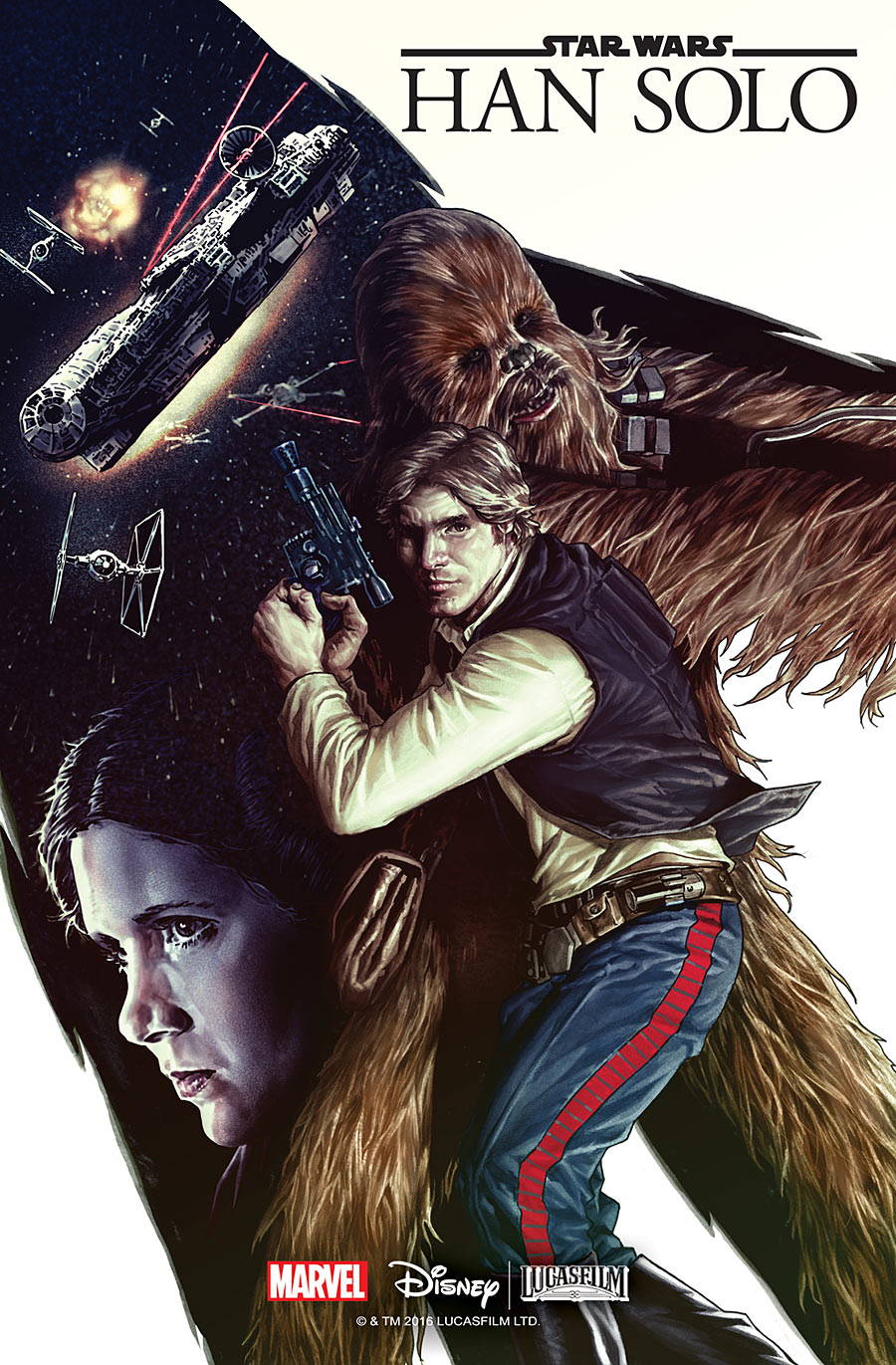 ---
---
4. The Han Solo Adventures

This story collection contains a trilogy of books including Han Solo at Stars' End, Han Solo's Revenge, and Han Solo and the Lost Legacy. Originally published from 1979-1980, these Legends stories tell readers what was happening with our Falcon co-pilots right before they decided to give an old man and a farm boy a lift out of Mos Eisley.
---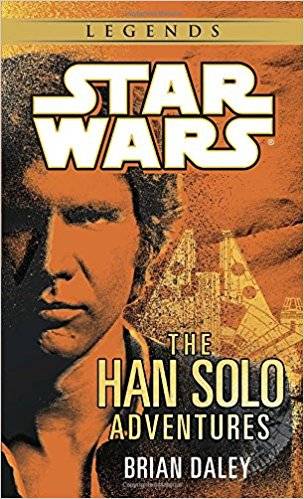 ---
---
5. Star Wars: Lando Graphic Novel

by Charles Soule & Alex Maleev
You can't be a Cloud City administrator without stepping on a few toes along the way, right? Soule and Maleev take us on a trip through the future General Calrissian's whirlwind of a past as we see him and his trusty mate, Lobot, attempt to steal an incredibly valuable ship. Then again - doesn't Lando have experience losing particularly fantastic ships?
---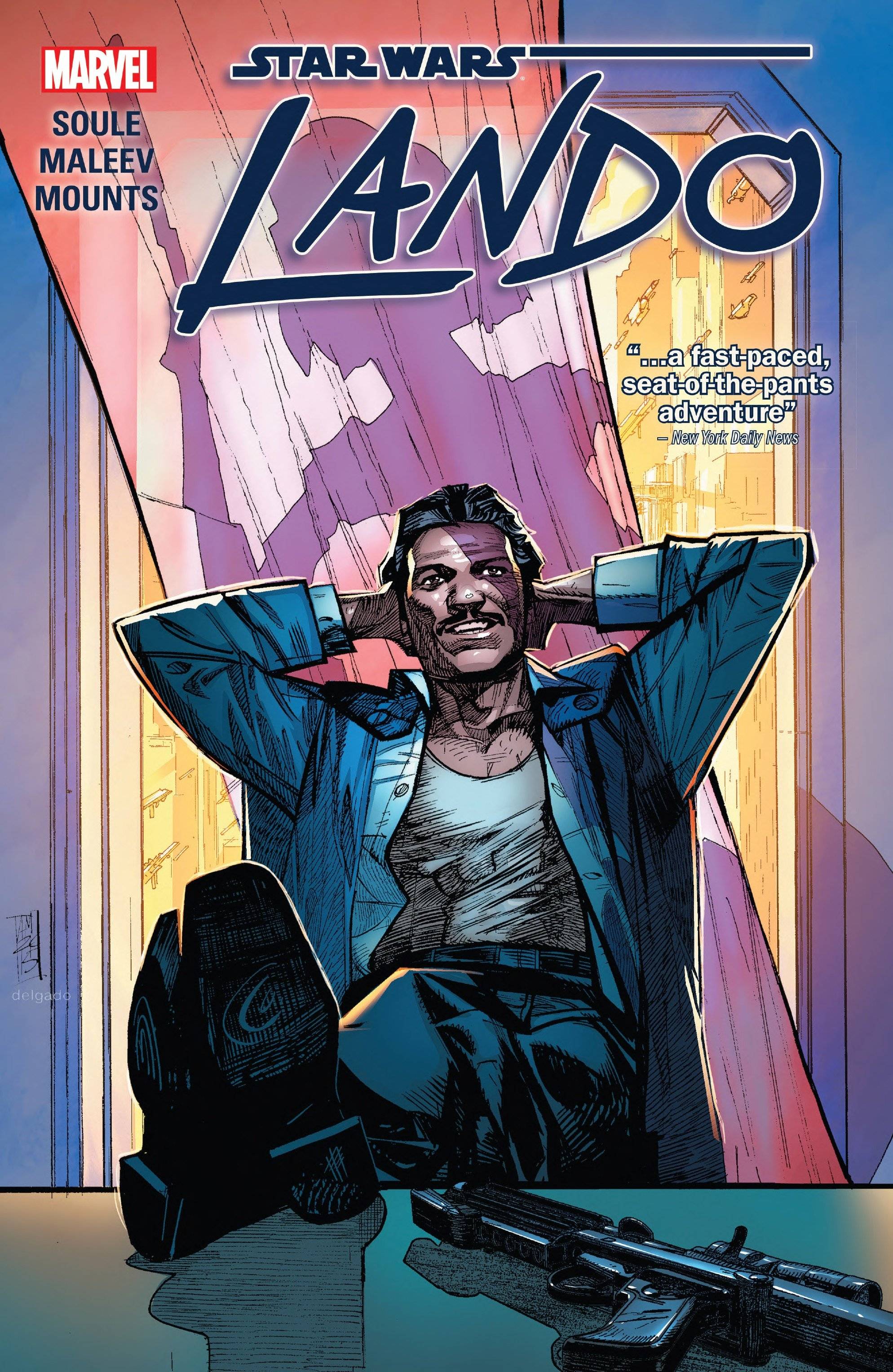 ---
---
6. The Lando Calrissian Adventures

Just like the old pirate, Solo, Lando had his own trilogy of stories collected back in 1994. This Legends collection includes Lando Calrissian and the Mindharp of Sharu, Lando Calrissian and the Flamewind of Oseon, and Lando Calrissian and the Starcave of Thonboka. Smith takes readers through some of Lando's most thrilling gambles back in a time before he said goodbye to the Millennium Falcon thanks to the sabacc hand of his infamous partner-in-crime.
---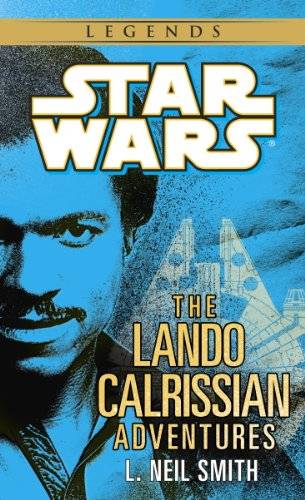 ---
---
Get Star Wars books in your mailbox every month.

Staying on top of Star Wars book releases is no small task. That's why we created an easy way to get books delivered to your door every month.