3 Star Wars Authors Who Started Out as Fans!

---
Not everyone involved in Star Wars projects starts out a fan of the franchise. The OG Three -- Mark Hamill, Carrie Fisher, and Harrison Ford -- definitely weren't. After all, Star Wars didn't exist before they starred in the original movie.
Their performances were groundbreaking, despite having basically no previous material or performances to work off of, and since then, we have had plenty of new voices make glorious additions to the Star Wars universe in acting performances, novels, and beyond.
Over 40 years later, though, there's a much greater chance someone given the green light to write and publish a Star Wars story has been a long-time fan of the galaxy far, far away. And there are enough of them to guess that some of the best Star Wars books you'll ever read are written by people who have loved Star Wars basically their entire lives.
Here are just a few of our favorites.
There are most definitely SPOILERS AHEAD for multiple Star Wars books that have come out in the past few years, so proceed with caution!
---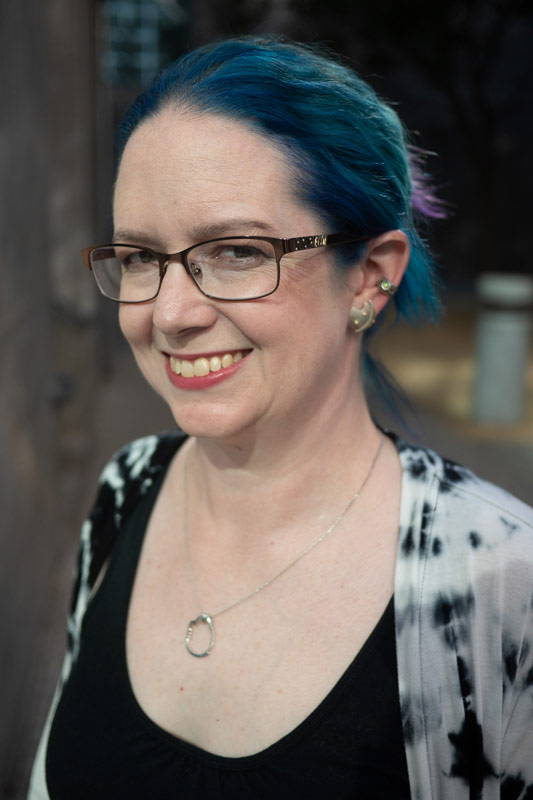 ---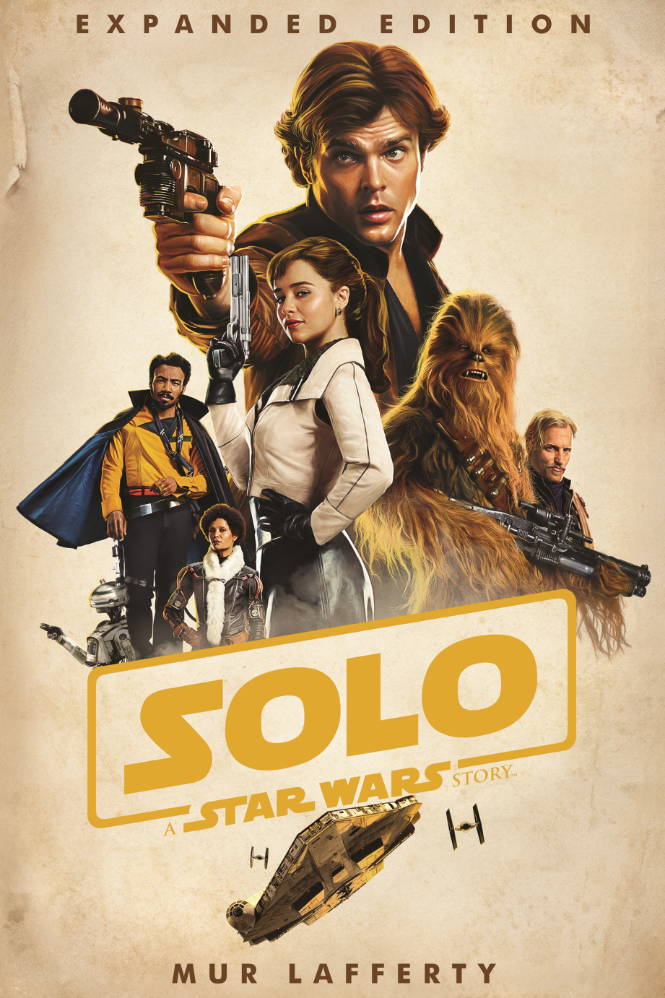 ---
Mur Lafferty's first Star Wars book came out in September 2018. Her Solo: A Star Wars Story novelization was an impressive film adaption, on its own, and the fact that she was a Star Wars fan long before joining the ever-growing roster of Del Rey authors added small touches that made the story a true delight for many of her fellow fans.
Lafferty has been a Star Wars fan since the very beginning of it all, telling StarWars.com,
"I'm guessing anybody in their 40s that you talk to is going to say the same thing: In 1977 I got to go see it [Star Wars] and my world was changed."
The smallest details in this book mean a lot if you're as big of a fan as she is. She explains how Han got the chin scar his character has throughout the original and sequel trilogies (thanks to Harrison Ford having one in real life), and the care with which she writes the inner monologue of characters like Chewbacca and even the Millennium Falcon, itself, speaks to the passion she has for the property.
Possibly one of the most important elements of Lafferty's Solo adaption, looking at the Star Wars universe as a whole, was the epilogue. We know Han Solo plays a huge part in the rebellion -- eventually. But his interactions with Enfys Nest prove that, in a way, he was involved long before most.
Lafferty connects multiple Star Wars stories together when she puts Nest and a young Jyn Erso (Rogue One; Catalyst; Rebel Rising) in this scene. Sure, it technically has "nothing to do" with Han Solo, but this scene has everything to do with every Star Wars book and film moving forward.
Lafferty proposed the idea herself -- a long-time Star Wars fan going out of their way to make sure every small piece of the story fits into a much larger universe.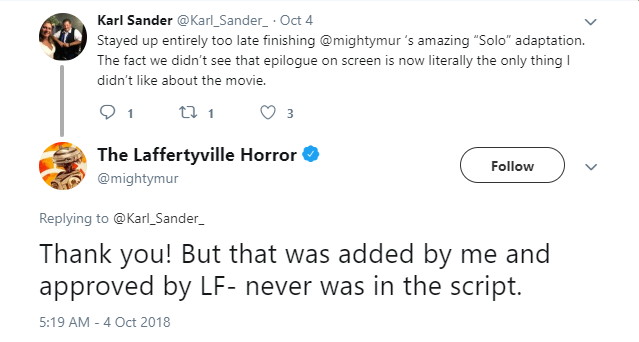 ---
---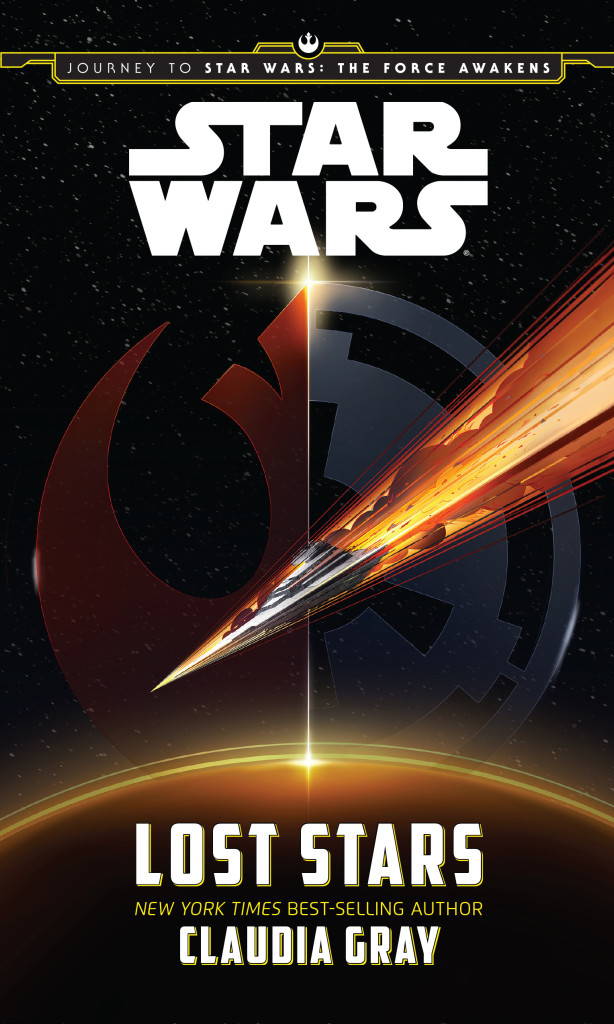 ---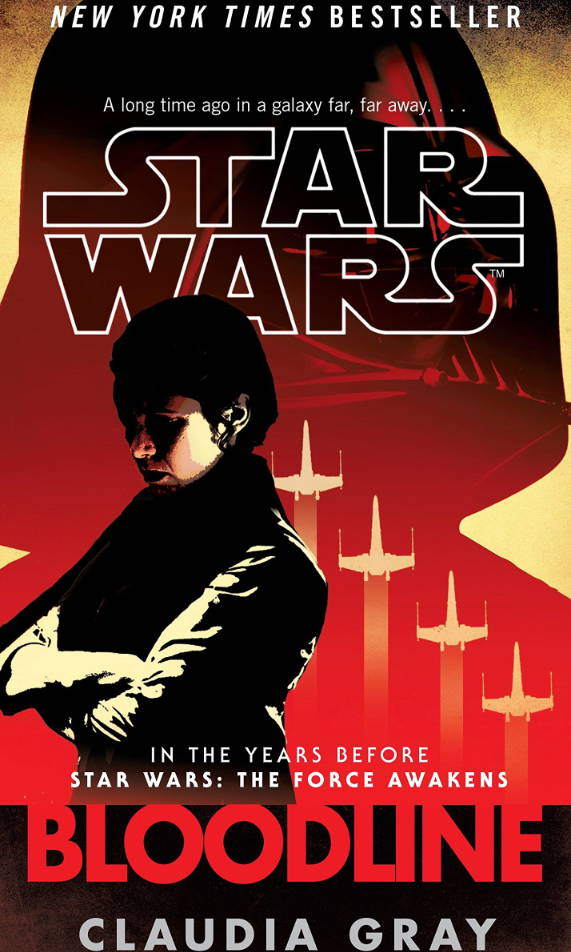 ---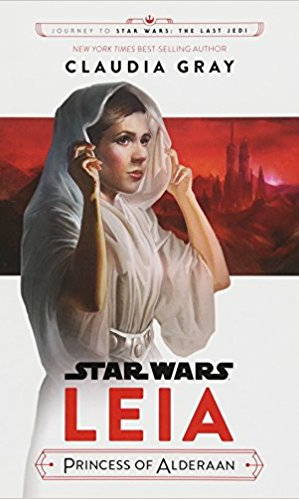 ---
The author of books such as Leia: Princess of Alderaan, Bloodline, and Lost Stars has been a Star Wars fan for pretty much her entire life. She really, really wanted a Princess Leia doll for Christmas 1978.
"I never really believed in Santa," she said in an interview. "But then Christmas 1977 or 1978, whichever it was, when that Princess Leia doll [came out] … I wanted that doll so badly. And that Christmas Eve I'm lying in bed, and I can't take it, so I get up, and walk into the living room, where my parents are in the middle of setting up all the Santa stuff, and I said, 'Just tell me if I got the Princess Leia doll!'"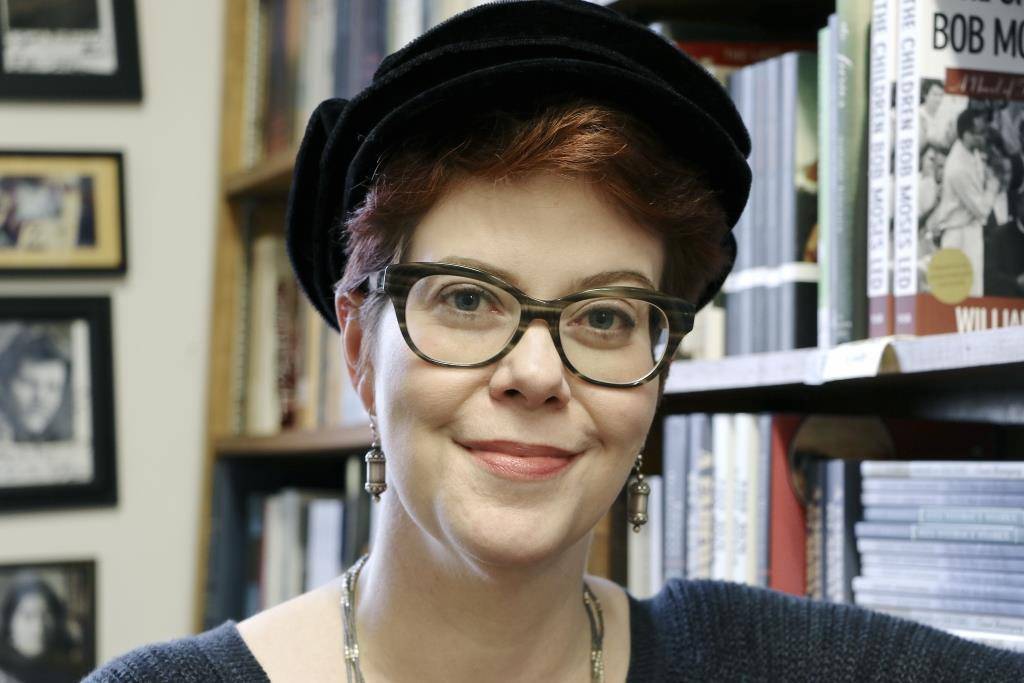 ---
She looked up to Leia from the beginning because when A New Hope came out, "It was definitely an era where action heroines were much thinner on the ground than they are now... But then you have Leia, and technically she is sort of the damsel in distress, getting rescued, but she never comes across as this helpless or weak person. She's tough, defiant."
Her long-time admiration of the character shines through in both Leia and Bloodline.
The former inserts such small but noticeable-to-fans references that someone new to Leia's character could never have pulled off. (At one point, when talking about "boys," Breha definitely mentions something to her daughter about someday maybe falling for a scoundrel.)The latter focuses on a completely new version of Leia -- one wrestling with her identity and purpose after learning she's the daughter of Darth Vader.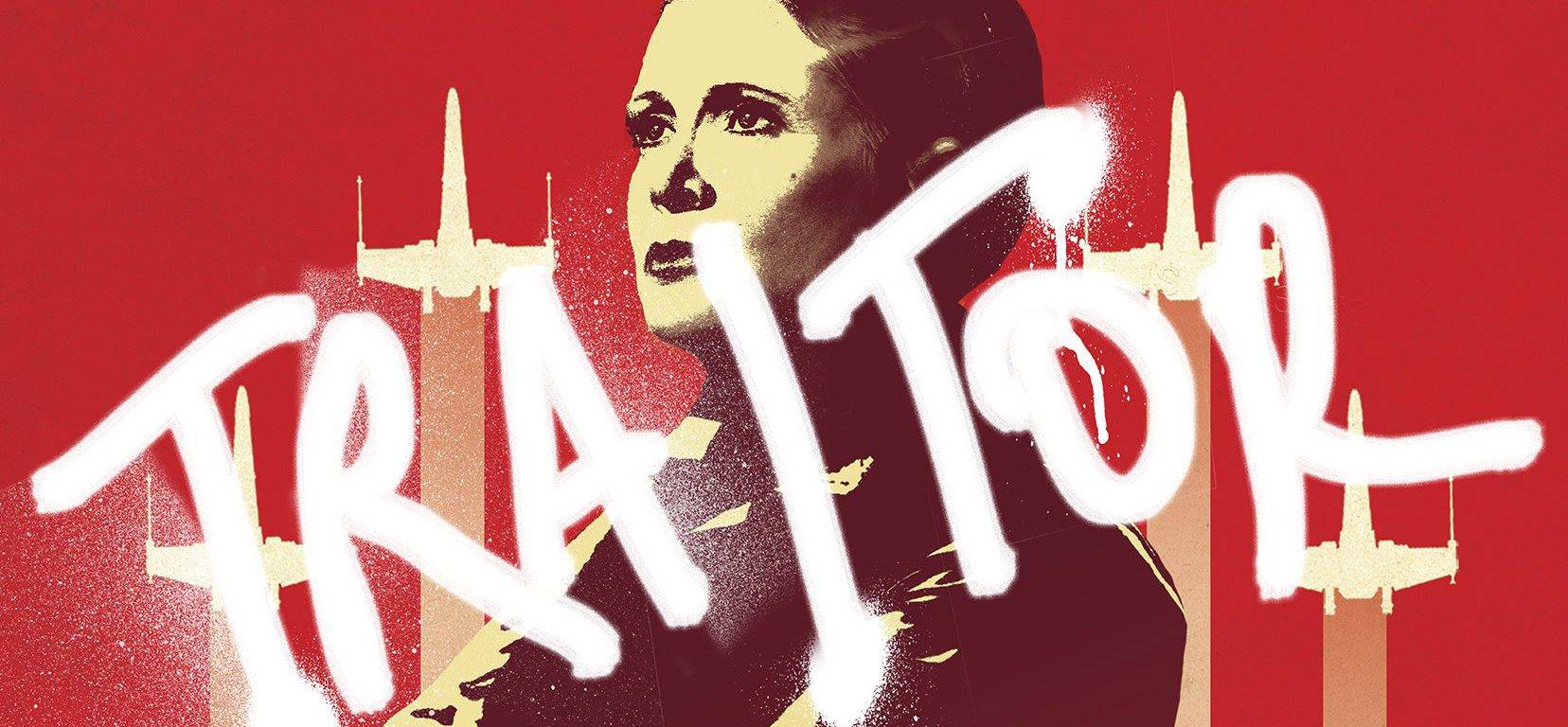 ---
This is the book that links original trilogy Leia and sequel trilogy Leia, and shows her shedding some parts of her life as a princess (while embracing others) while simultaneously turning away from politics and getting a taste of what life could be like as a different kind of leader … a General, perhaps?
The Star Wars family put a lot of trust in Gray to take such a beloved character from the films and expand her story in new books. It was definitely a job for a dedicated fan, and she certainly did not disappoint -- and likely never will.
It's clear both in interviews and through her writing that Gray loves Star Wars as much as the fans reading her stories. We can't wait for more of her Star Wars storytelling coming in 2019 with Master & Apprentice!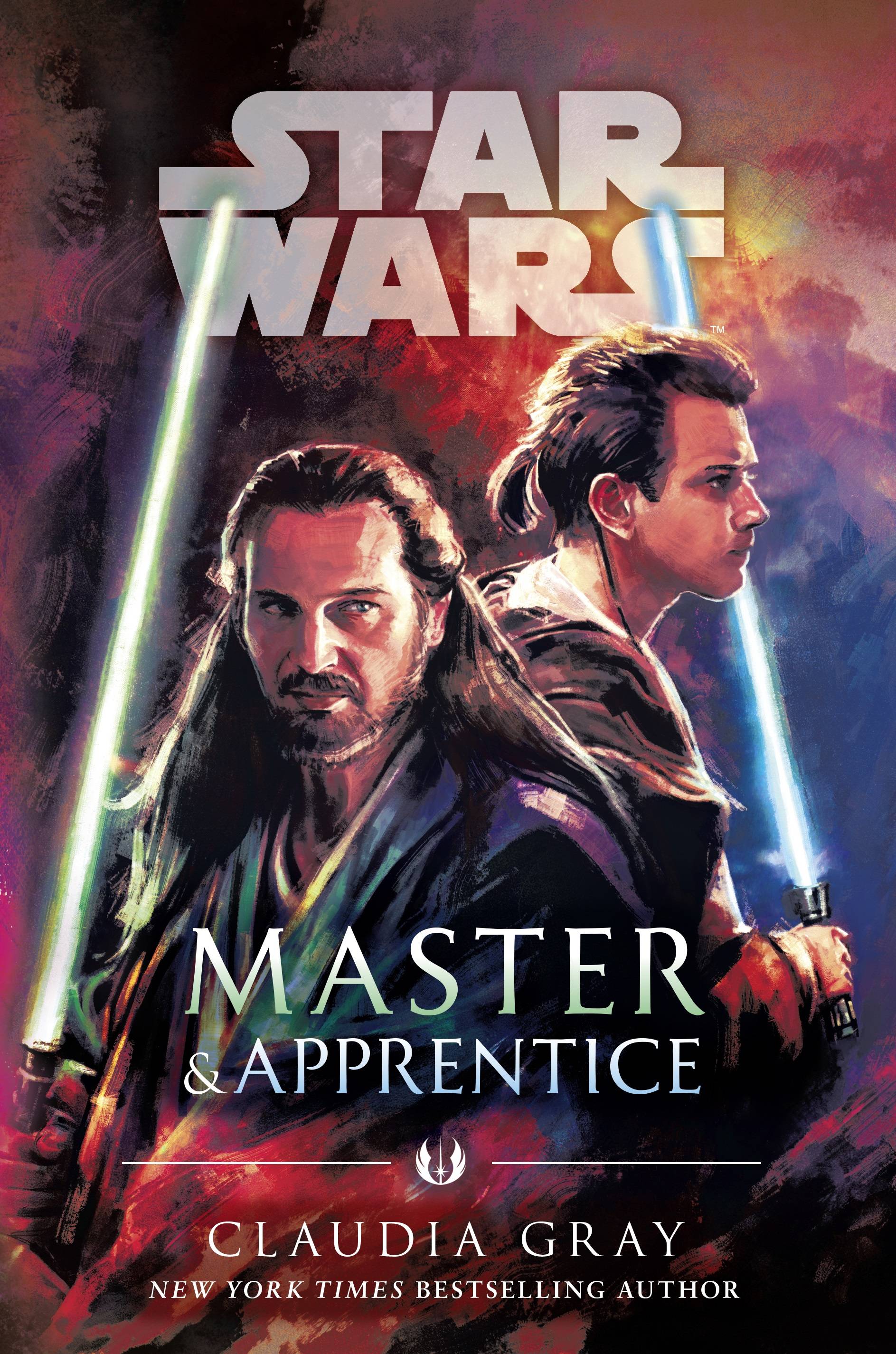 ---
---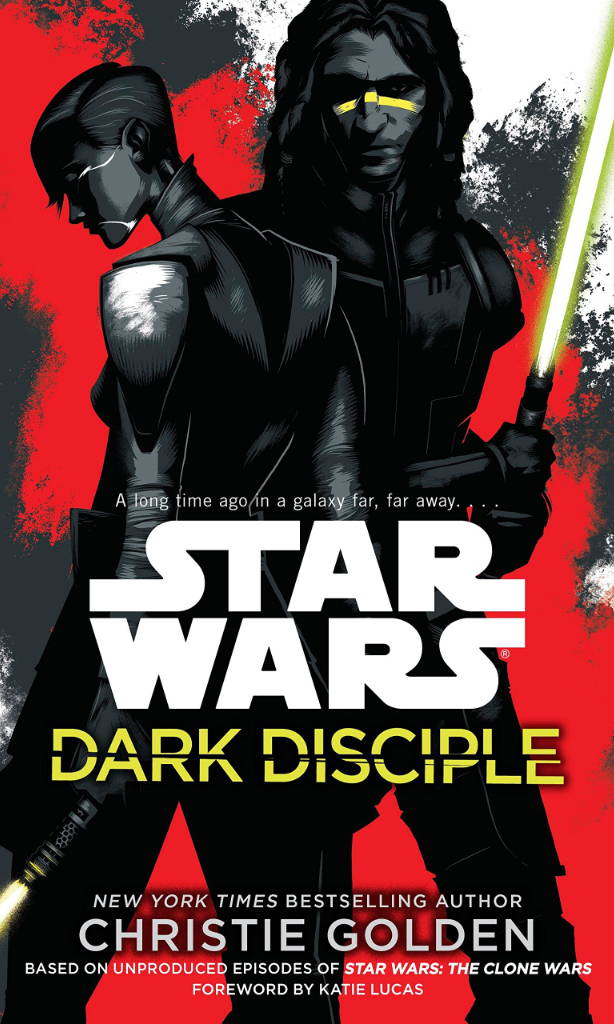 ---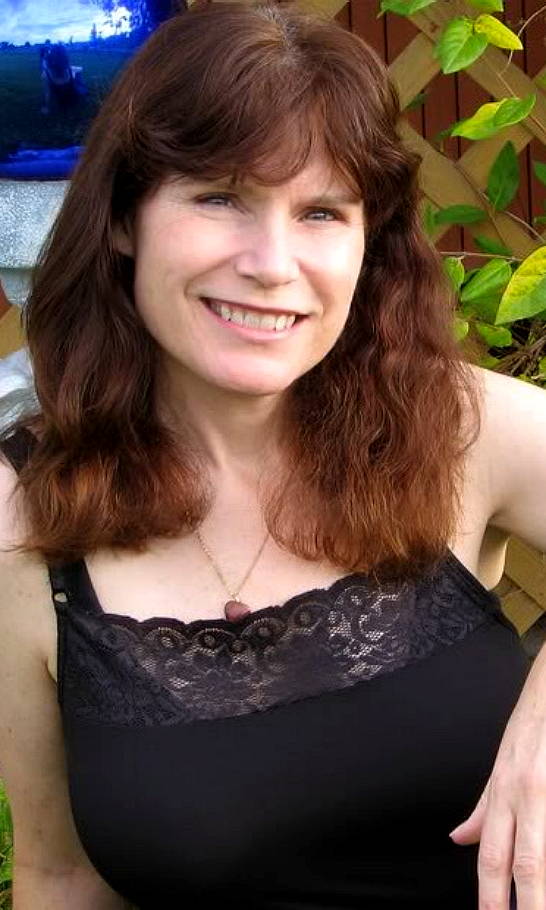 ---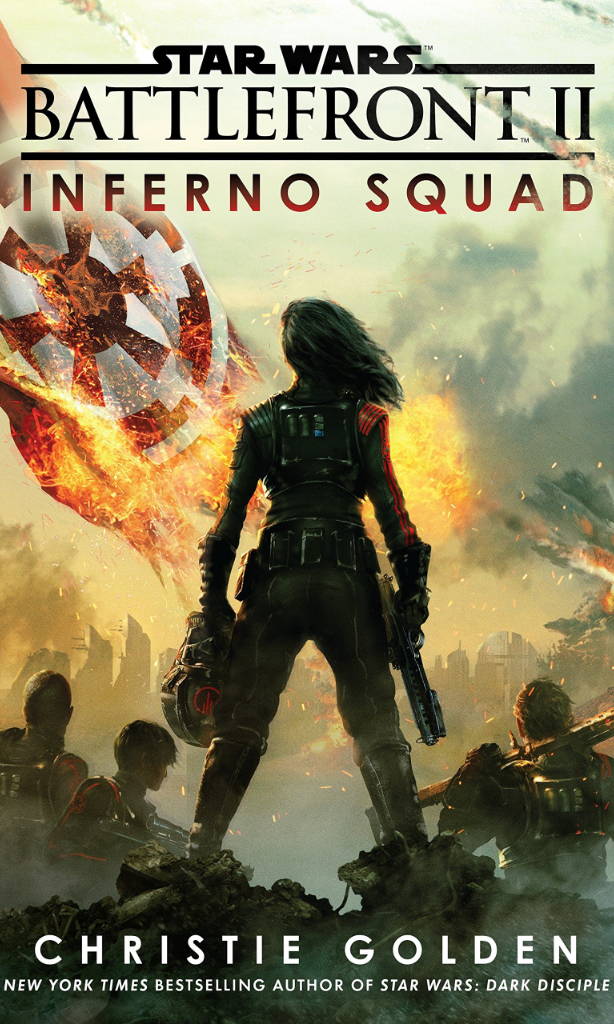 ---
Christie Golden also belongs to that lucky group of moviegoers who got to see A New Hope in theaters back in 1977. In her interview with StarWars.com, she admits how exciting it was to follow up the events of the movie with new characters in Star Wars Battlefront II: Inferno Squad.
"It was so amazing to see Rogue One and follow that path right up to the beginning of A New Hope. As someone who was in the theaters back in 1977, I certainly was among the many who wondered what had happened before those events."
Golden's fan favorite Inferno Squad starts right where A New Hope left off, but uses the Imperial viewpoint to force readers and fans to look at the Rebel Alliance in a completely new light.
Throughout the book, Golden even manages to make us feel bad for a bunch of Vader's minions. Really!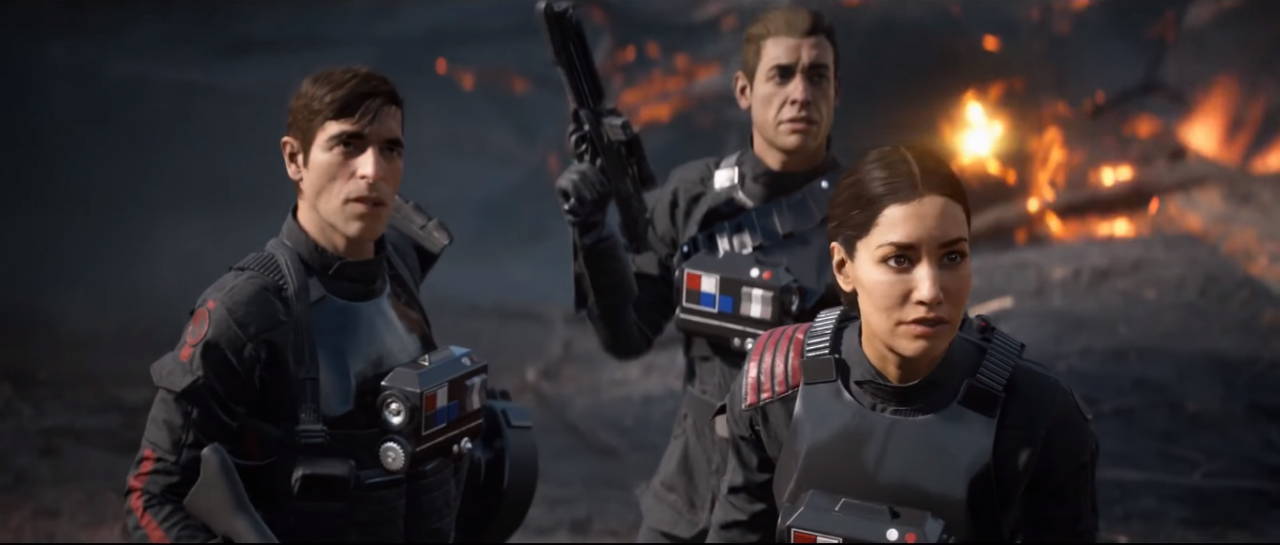 ---
That's not an easy thing to do … unless, of course, you've spent so much time with both sides of the war over the years to craft the perfect story to make you question whether or not the Alliance is as "good" as we've always known it to be.
Infiltrating a rebel partisan outpost, Iden and her comrades witness probably the worst side of the "good guys" we've ever seen. It must have been a major challenge for a fan who was there when Star Wars was born to make the good side look bad. Thus, it challenged her readers' perceptions, and really made them think all the deep thoughts.
For my money, that's how you know a book is good.
---
It takes a truly knowledgeable, dedicated fan to write a really good Star Wars book.
It's hard to single out only a handful of authors and their amazing books. But as more Star Wars stories emerge, they'll no doubt inspire more creative minds to dream of publishing their own Star Wars story someday.
It happened to Lafferty, to Gray, and to Golden. Who knows? It could even happen to you.
---
Get Star Wars books in your mailbox every month.

Staying on top of Star Wars book releases is no small task. That's why we created an easy way to get books delivered to your door every month.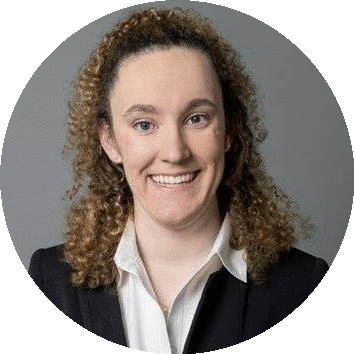 Meg is a health science writer by day and a Star Wars enthusiast 24/7. What started out as one spontaneous movie night with her dad quickly morphed into a lifelong quest to read everything that has ever been written about the world's greatest fictional galaxy. She lives in Illinois with her cat, dog, and medal-worthy book collection, and believes any conversation in which Star Wars references are applicable is one worth having.