10 Must-Reads For Younglings

---
"Truly wonderful, the mind of a child is..."
Like many fans, I grew up with Star Wars, raised from the start to know the names of Luke Skywalker, Yoda, and the Millenium Falcon. My grandfather, a fan from the very first movie release in 1977, dedicated his basement as a shrine to the Star Wars universe. A life size cardboard Darth Vader stood intimidatingly in one corner, a lightsaber rested on a shelf, a large AT-AT perched atop a bookcase full of Star Wars movies and books, and dozens (if not hundreds) of figurines and action figures lined the other walls.  
I remember the first time my grandpa showed my siblings and me A New Hope on his large screen TV, turning his grandkids into Star Wars fans too. For Christmas one year, he gave me his entire Star Wars book collection (roughly 40 books) and I'm pretty sure that was the best Christmas ever. Teenage me started off my reading with The Courtship of Princess Leia, and I've been hooked ever since.
If you grew up with Star Wars like I did, or if you are new to the Star Wars universe, celebrate with me that there are books and other media for all generations, from toddler to grandpa! If you have a young one at home, or want to spoil your granddaughter or nephew or cousin, here are 10 Star Wars must-reads for kids!
---
1. Star Wars: Bounty Hunt (pre-K)

---
Geared towards the youngest fans, Star Wars: Bounty Hunt is an activity book packed full of colorful pages and flaps to lift and see hidden pictures!  
Join Bossk, infamous bounty hunter, as he goes on adventures on the sandy planet of Tatooine. Will Bossk be able to catch his fugitive?  
Read, color, and explore to find out!
---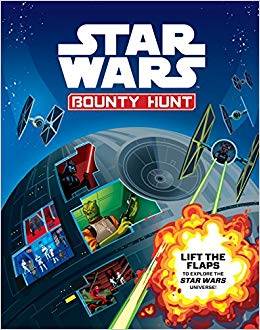 ---
2. Chewie and the Porgs (5-7)

---
Who doesn't love the feathery adorableness of the porgs we met in The Last Jedi? Small, cuddly, and uniquely skilled at annoying Chewbacca, porgs are a fun bunch who know how to capture our hearts and make us say "Awww!"  Chewie and the Porgs is no different. Join Chewie and his new porg neighbors as they get to know each other and figure out what to do when they become hungry and need to find food. If you need a loveable and charming bedtime story for your little youngling, then this is the book for you!
---
---
3. Darth Vader and Son and Vader's Little Princess (5+)

---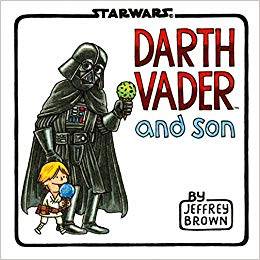 ---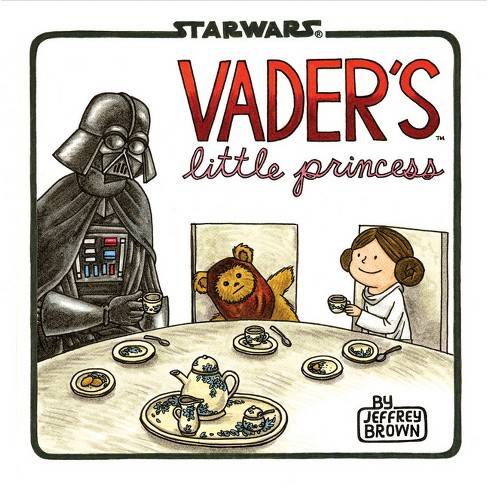 ---
​​​​​​​Take your child to work day and tea parties have whole new meanings in these little books by author Jeffrey Brown, and the humor and fun is sure to delight both parent and child!  
Read along as Darth Vader tries his best to be a good father to his rascally twin children, Luke and Leia. The first book features Luke as a young boy, while the sequel features Leia as a budding teenager. A fun read for you and your kids!
Check out Brown's other Star Wars titles for some more good fun!
Star Wars: Jedi Academy series

Darth Vader and Family

Darth Vader and Friends

Goodnight Darth Vader
4. Jedi Apprentice Series (8-14)
---
​​​​​​​Ever wonder what happened in the galaxy before the The Phantom Menace? Wonder no more! The series Jedi Apprentice, 18 books in all, is set in those years just prior to The Phantom Menace. In these books, we read story after story of Master Qui-Gon Jinn and his Padawan Obi-Wan Kenobi as they meet new enemies, explore new places, and bring peace to a galaxy stricken by war and suffering.  
If you loved this dynamic duo on the silver screen, then you'll love these books!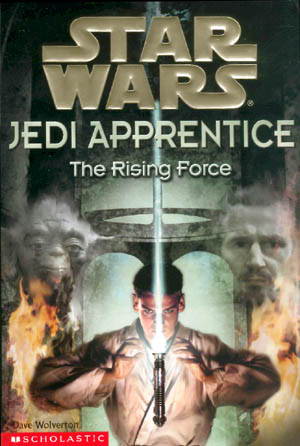 ---
5. Star Wars: Adventures in Wild Space Series (8-14)
---
It was an age of dominance and superiority, all the while in the shadows of the ever growing Empire. Meet the heroes of our story, Milo and Lena Graf, human children whose parents were kidnapped by Imperial agents, leaving them to fend for themselves in the far reaches of the galaxy known as Wild Space.  
If you like suspense, adventure, and a little dash of danger, then these are next books you should dive into!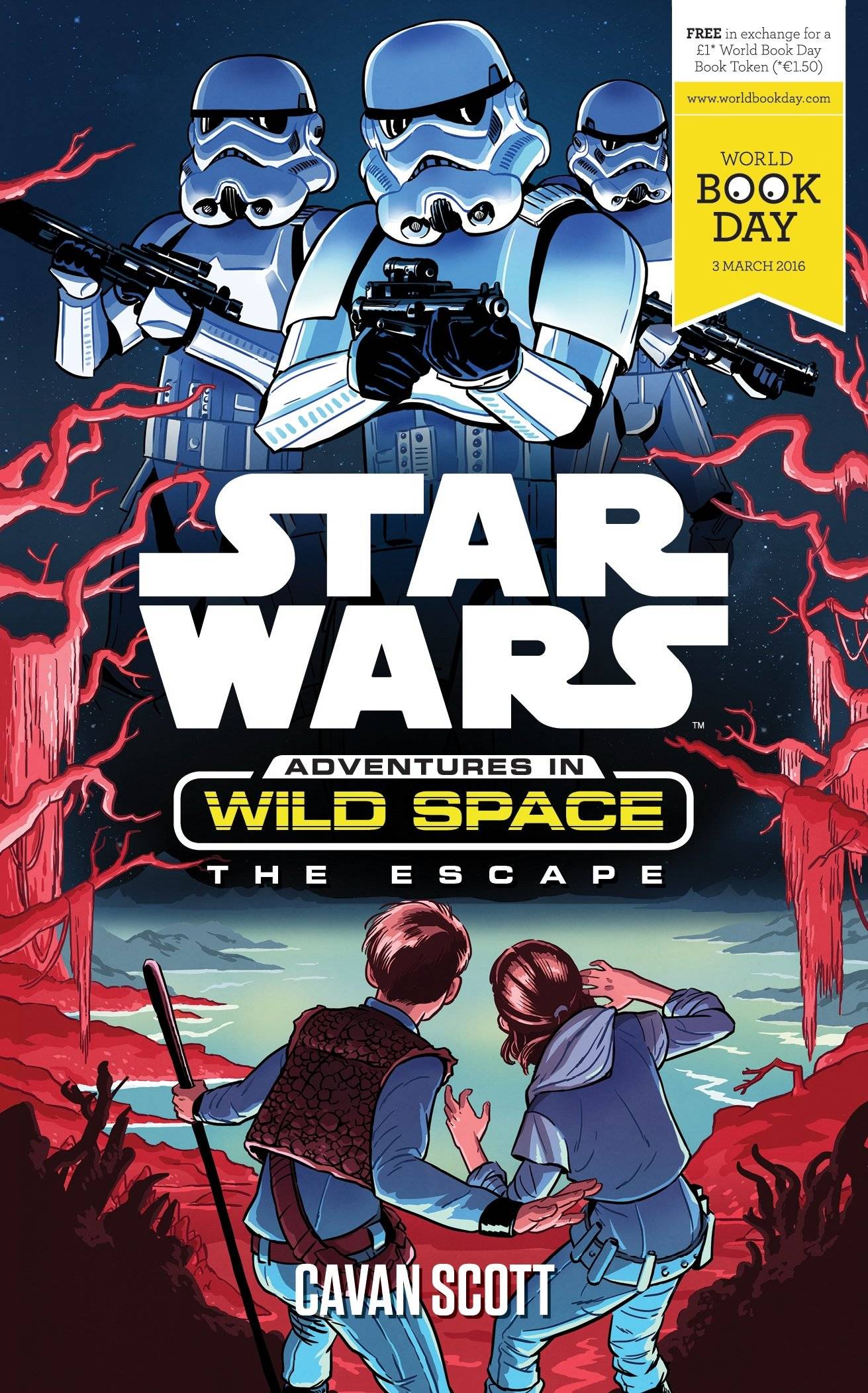 ---
6. Rebels Chapter Book Series (8-14)
---
​​​​​​​The Star Wars: Rebels chapter book series takes the magic you see on screen and brings it to life in written form. The 4 books in this series tell you even more about the heroes we love, especially Ezra Bridger.  
Join him and his rebel friends as they make friends, go on adventures, and save lives from the villainous Empire. A must read for any Rebels fan.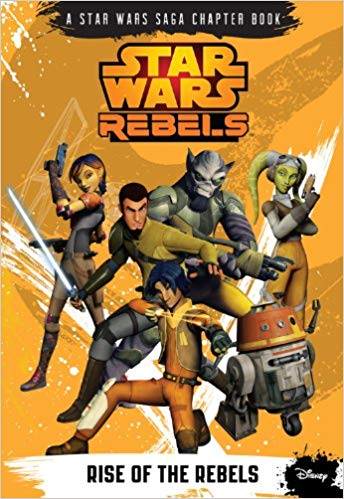 ---
7. Star Wars: Boba Fett Series (12-15)
---
Before we met the brooding and intimidating Mandalorian bounty hunter, Boba Fett was a little boy whose father was just murdered by the Jedi Master Mace Windu. If you're a Boba Fett fan, then you must be curious how he got to be such a good bounty hunter! Read then the Boba Fett 6-book series, set between the tragic events of Attack of the Clones and Revenge of the Sith, and learn how young Boba Fett sets on the path to become one of the most feared and renowned bounty hunters in the Star Wars galaxy!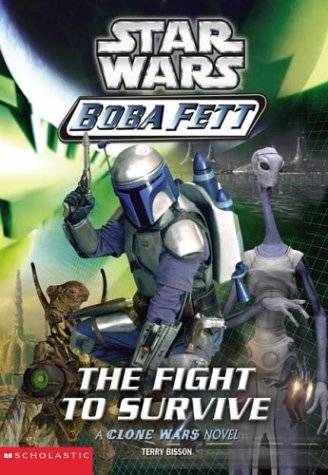 ---
8. Forces of Destiny: Daring Adventures (12-15)
---
Does your child love the Star Wars heroines who lead rebellions, promote peace in wartime, and use the Force to save the lives of their friends? Then the Forces of Destiny: Daring Adventures is a series they'll love to read and read again! Read new content (not released on any other media) featuring our favorite Star Wars ladies like Sabine Wren, Padmé Amidala and Rey (with surprise camoes of other female heroines we love).  
Also, be sure to tune in to the Forces of Destiny video shorts hosted on YouTube for even more storytelling!
---
9. Join the Resistance Series (12-15)
---
The evil First Order is threatening the peace of the New Republic, and a new band of heroes rises up to fight against it.  General Leia Organa calls all the brave and strong to join her forces known as the Resistance. The hero of our story, young Mattis Banz, signs up as a pilot with the hopes of being the next Luke Skywalker or Poe Dameron.  
Join him and his motley squad of X-wing pilots as they learn to work together to take down the First Order!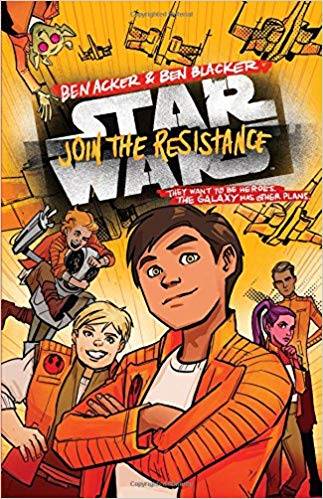 ---
10. Young Jedi Knights Series (15+)
---
A Legends 14-book series written for young adult readers, the Young Jedi Knights series features several young Jedi and their pursuit to become trained as Jedi knights. Their teacher? None other than Jedi Master Luke Skywalker! Set in the years after Episode 6, these books feature Han and Leia's three children (Jacen, Jaina, and Anakin) and their many friends (Tenel Ka, Lowbacca, and Zekk to name a few). Join them as they go on many adventures and learn the ways of the Force! (Note: This is not the first time the Solo children are mentioned--their beginning is found in The Last Command by Timothy Zahn).
---
---
Whether you're a youngling in the world or purely at heart, these adventures will fill you with the sense of fun and wonder that we all felt the second that we saw that first crawl.
Such a long time ago...in a galaxy...
Well.
You know the rest.
---
Get Star Wars books in your mailbox every month.

Staying on top of Star Wars book releases is no small task. That's why we created an easy way to get books delivered to your door every month.
Kelsey lives in West Michigan with her husband Ethan (also a Youtini staff member) and their feisty calico cat, Artemis. She owes her love of Star Wars to her grandfather, whose entire basement is a shrine to the fandom. For Christmas one year, he gifted her his book collection and she has been hooked ever since! Star Wars has inspired her to adventure a lot in the real world, from living abroad to visiting new places to trying new foods. When she's not working or writing or reading, she's dreaming of the next place to travel to.