Top 6 Star Wars Graphic Novels to Pick Up This Spring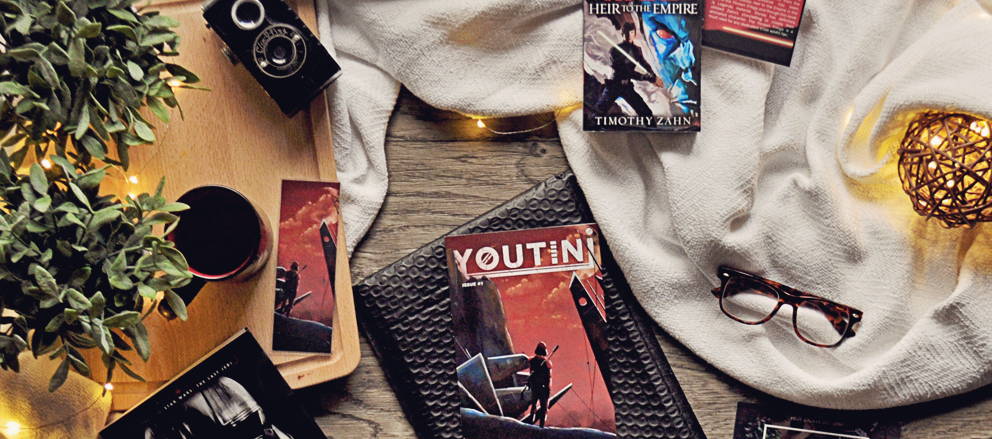 If you're anything like the crew here at Youtini, you want to know everything you can about upcoming Star Wars graphic novels. Spring 2018 is going to be chock-full of binge worthy collections from Marvel. We'd love to share these with you via holocron, but this blog post will have to do. Here's what we're excited about for the Spring.
---
STAR WARS EPIC COLLECTION: LEGACY VOL. 2
January 30, 2018 | Legends, Softcover Collection
This collection of issues from Marvel's first series of Star Wars comics is set to be released towards the end of January. This legends storyline takes place a century after the original trilogy. The Sith Empire and the Galactic Alliance are entrenched in a bloody war as Cade Skywalker seeks to defeat Emperor Krayt and summon in a new era for the Jedi.
DOCTOR APHRA VOL. 2: DOCTOR APHRA AND THE ENORMOUS PROFIT

February 20, 2018 | Softcover Collection
The Enormous profit graphic novel revisits Doctor Aphra as she finds herself in hot water trying to earn some easy credits by selling an ancient Jedi artifact. This storyline also gives a more in-depth look at Aphra's wookie counterpart, Black Krrsantan.
STAR WARS EPIC COLLECTION: THE CLONE WARS VOL. 2

April 3, 2018 | Legends, Softcover Collection
The Clone Wars Vol. 2 follows Obi-Wan and Anakin, as they battle for the freedom of Jabiim. It also follows storylines with Mace Windu, Senator Organa, and other heroes of the Republic. This one is set to drop on shelves in early April.
STAR WARS VOL. 7: THE ASHES OF JEDHA

April 17, 2018 | Softcover Collection
The Ashes of Jedha follows the rebellions efforts to prevent another Death Star from being built, amidst the seemingly inescapable grasp of the the Empire. The rebels continue to bring the fight to the Empire as they seek freedom for the galaxy.
STAR WARS: DARTH VADER VOL. 2 – LEGACY'S END


May 8, 2018 | Softcover Collection
Darth Vader Vol. 2 - Legacy's End is a compilation of issues 7 to 12 of Darth Vader: Dark Lord of the Sith from Marvel. It is set for release in early May. This novel follows Vader's pursuit of Jocasta Nu, the Jedi Temple librarian, as she attempts gather and preserve whatever she can of the Jedi archives after the execution of Order 66.
STAR WARS: POE DAMERON VOL. 4: LEGEND FOUND

May 15, 2018 | Softcover Collection
This collection of comics fleshes out Poe Dameron's backstory and sheds some light on the events leading up to The Force Awakens. This paperback collection is set to come out mid-May 2018.  
---
Get Star Wars books in your mailbox every month.
Staying on top of Star Wars book releases is no small task. That's why we created an easy way to get books delivered to your door every month.
---