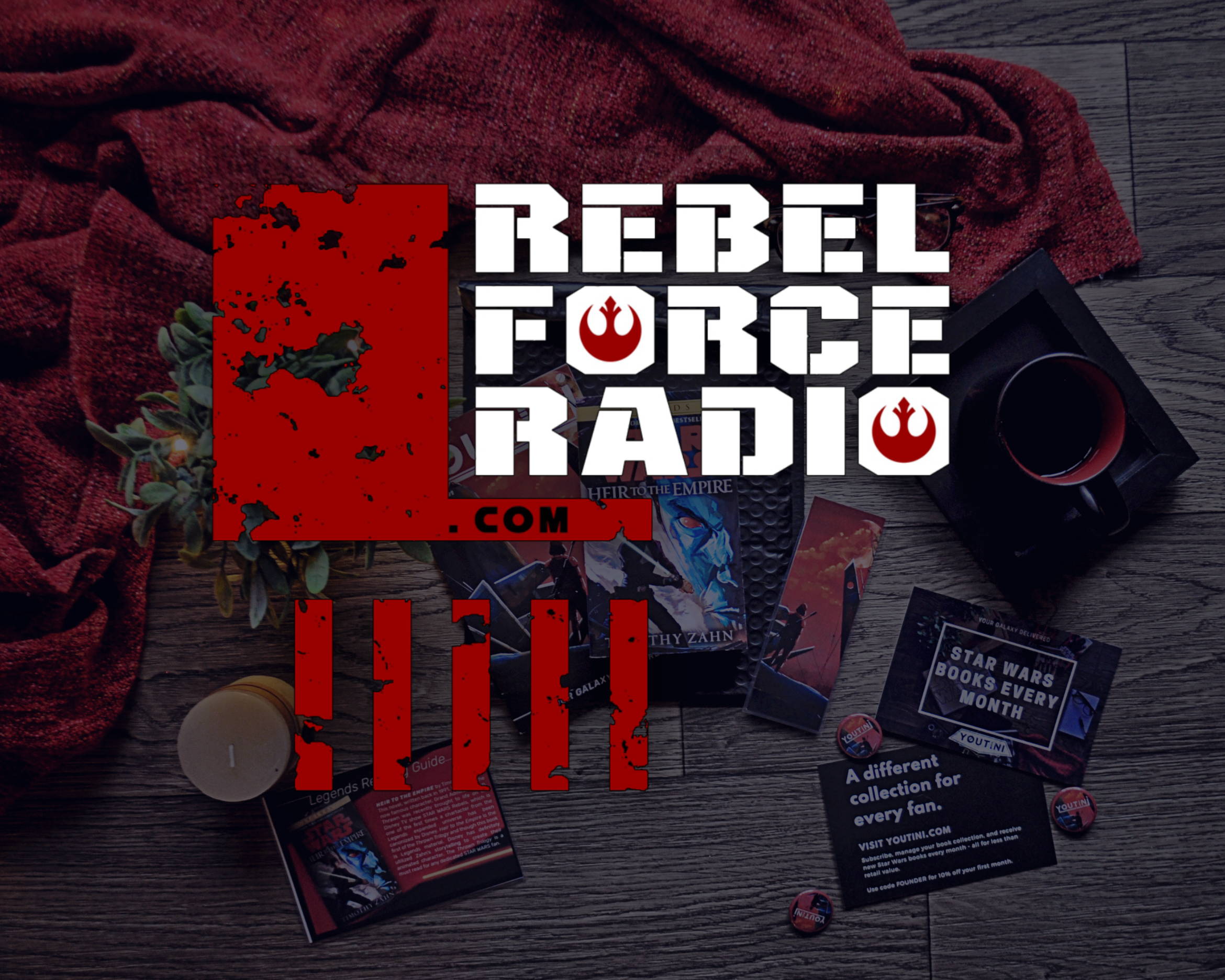 Youtini has Partnered with Rebel Force Radio to deliver an incredible Star Wars reading experience. We've made it easier than ever to dive into the Star Wars expanded universe for the first time with this selection of books hand-picked by RFR co-hosts Jason Swank and Jimmy "Mac" McInerney. Subscribe to get A New Darth Every Month with this 12-month Star Wars book subscription that includes a dark-side themed book or graphic novel every month.
---
1. Darth Plagueis by James Luceno
Month #1 | Paperback | Legends
Darth Plagueis. Darth Sidious.
One desires to rule supreme; the other dreams of living forever. Together, they will destroy the Jedi and rule the galaxy. Unless merciless Sith tradition becomes their undoing...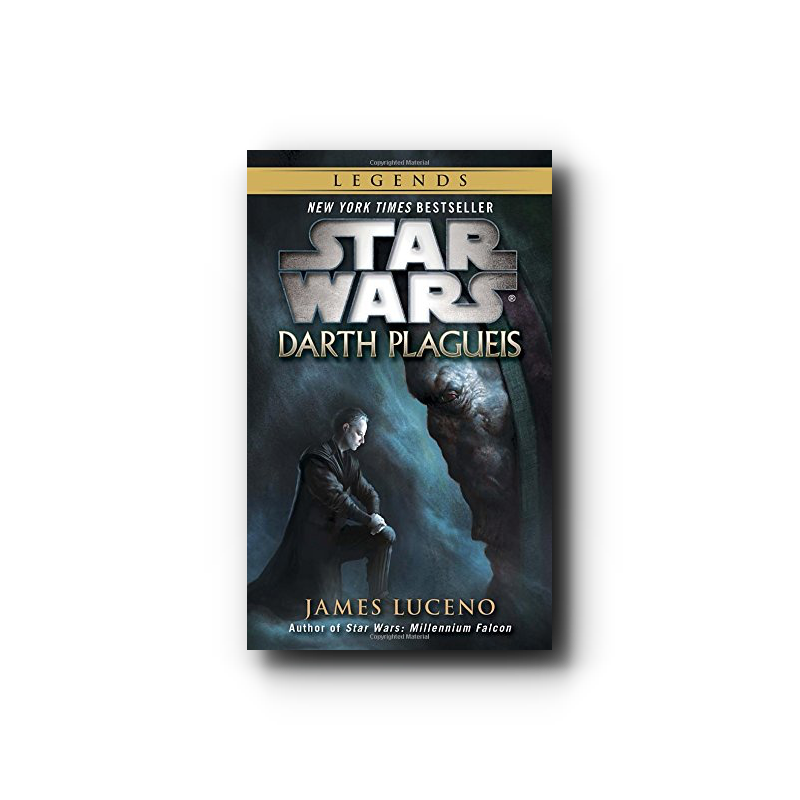 ---
Month #2 | Graphic Novel | Canon
When Darth Vader accidentally finds himself facing off against the Rebel Fleet on his own, he is sent crashing onto a nearby planet. Will the Rebels seize this opportunity to put an end to one of their greatest enemies - or will they be made to feel the full power of the Dark Side? The Sith Lord may be down, he isn't out!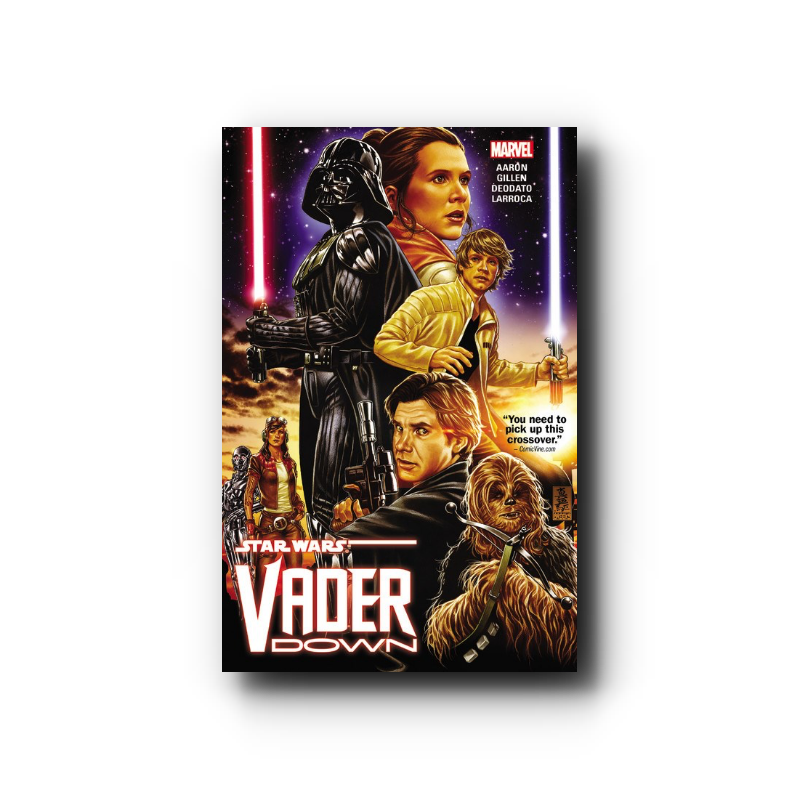 ---
3. Darth Bane: Path of Destruction by Drew Karpyshyn


Month #3 | Paperback | Legends
As an acolyte in the Sith academy, studying the secrets and skills of the dark side, Dessel embraces his new identity: Bane. But the true test is yet to come. In order to gain acceptance into the Brotherhood of Darkness, he must defy the most sacred traditions and reject all he has been taught. It is a trial by fire in which he must surrender fully to the dark side–and forge from the ashes a new era of absolute power.
---
4. Darth Bane: Rule of Two by Drew Karpyshyn
Month #4 | Paperback | Legends
Two there should be; no more, no less. One to embody the power, the other to crave it.
Now Darth Bane is ready to put his policy into action, and he thinks he has found the key element that will make his triumph complete: a student to train in the ways of the dark side. Though she is young, Zannah possesses an instinctive link to the dark side that rivals his own. With his guidance, she will become essential in his quest to destroy the Jedi and dominate the galaxy.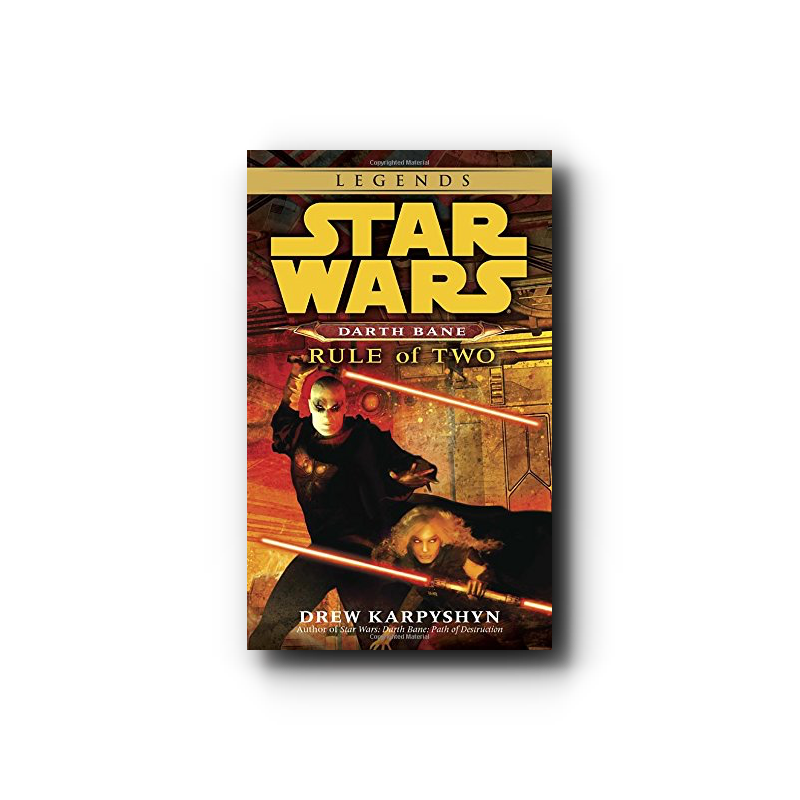 ---
5. Darth Bane: Dynasty of Evil by Drew Karpyshyn


Month #5 | Paperback | Legends
Only a Sith who has taken down her own Master can become Dark Lord of the Sith. So when Bane suddenly vanishes, Zannah must find him–possibly even rescue him–before she can kill him. And so she pursues her quarry from the grim depths of a ravaged world on the brink of catastrophe to the barren reaches of a desert outpost, where the future of the dark side's most powerful disciples will be decided, once and for all, by the final, fatal stroke of a lightsaber.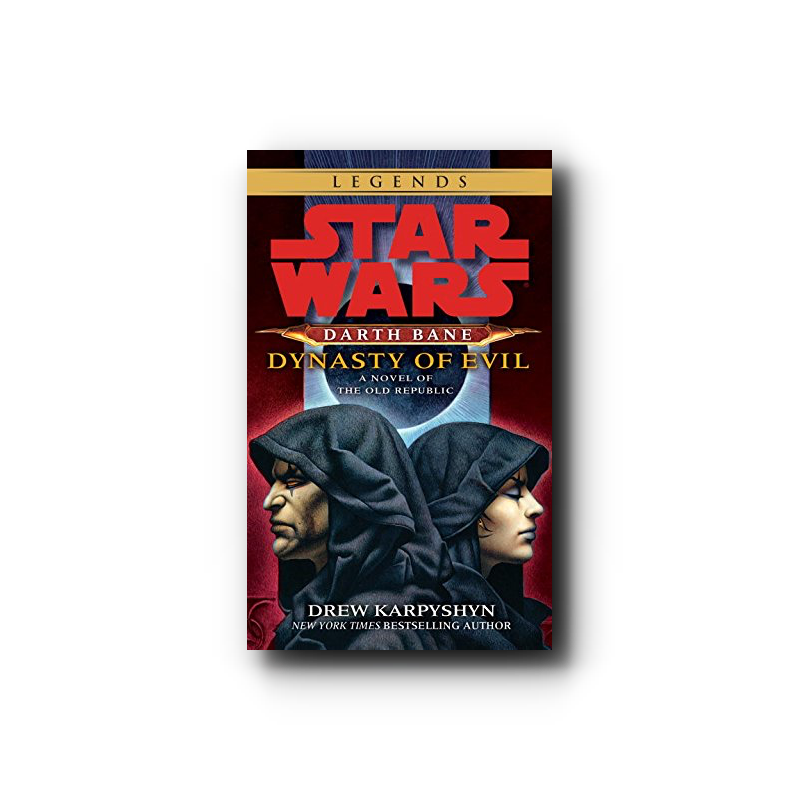 ---
6. Darth Vader Volume 1 — Vader

Month #6 | Graphic Novel | Canon
The original Dark Lord of the Sith stars in his first ongoing series! Ever since Darth Vader made his first on-screen appearance, he became the one of the most popular villains to ever haunt an audience's dreams! Now, follow Vader straight from the ending of A NEW HOPE into his own series, showing the Empire's war with the Rebel Alliance from the other side!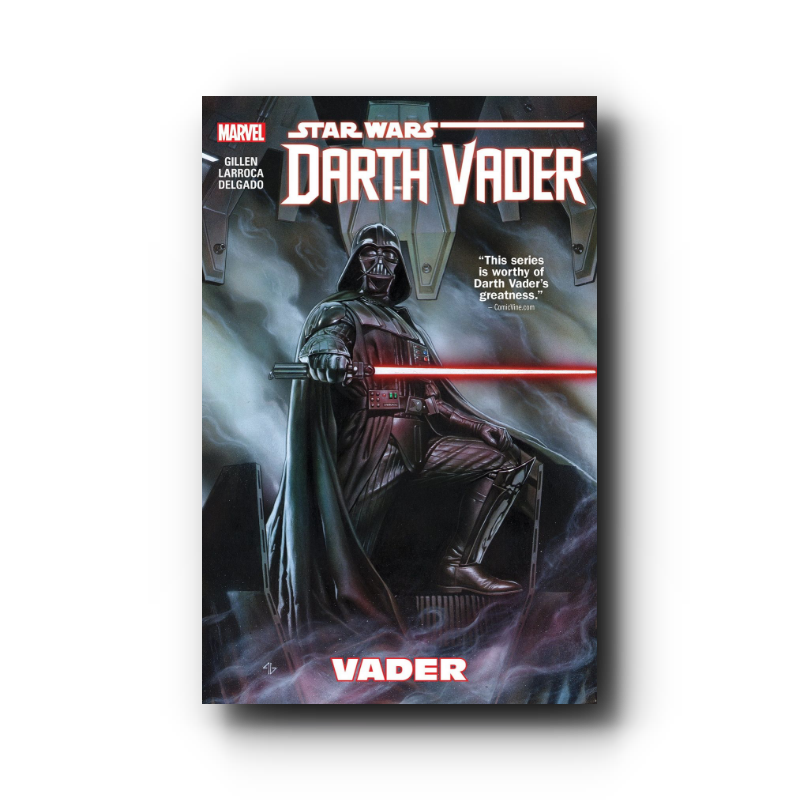 ---
7. Dark Lord: The Rise of Darth Vader by James Luceno


Month #7 | Paperback | Legends
From the site of Anakin Skywalker's last stand–on the molten surface of the planet Mustafar, where he sought to destroy his friend and former master, Obi-Wan Kenobi–a fearsome specter in black has risen. Once the most powerful Knight ever known to the Jedi Order, he is now a disciple of the dark side, a lord of the dreaded Sith, and the avenging right hand of the galaxy's ruthless new Emperor. Seduced, deranged, and destroyed by the machinations of the Dark Lord Sidious, Anakin Skywalker is dead . . . and Darth Vader lives.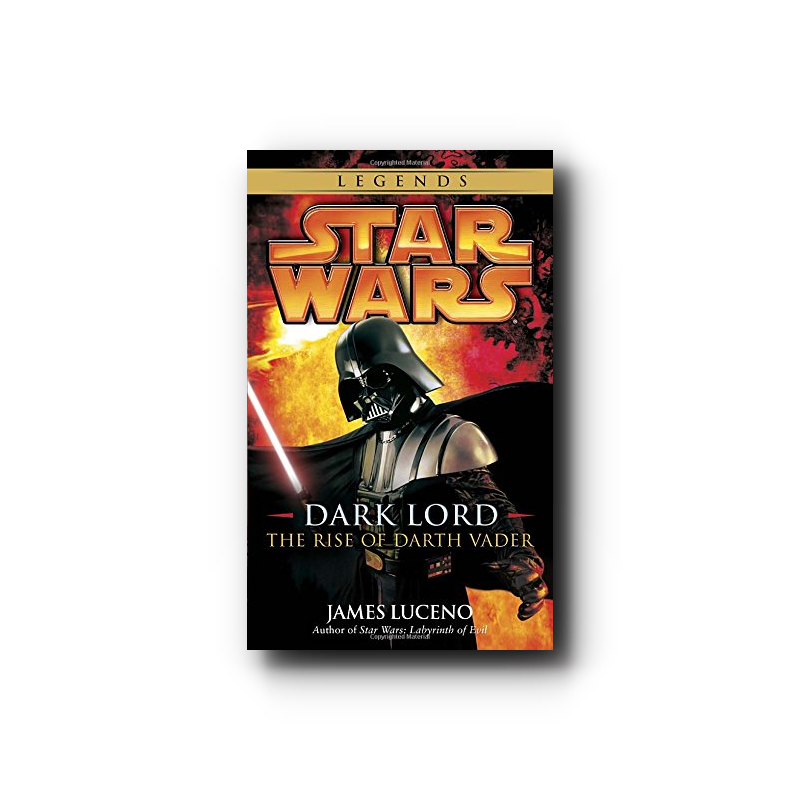 ---
Month #8 | Graphic Novel | Canon
Raised on hate, fear and anger...steeped in the ways of darkness...and trained to kill! Darth Maul's time as apprentice to Darth Sidious has long been cloaked in shadows - now at last his tale of revenge is revealed! It's a story of rage unleashed as Darth Maul prepares for his first encounter with the hated Jedi. But when a Jedi Padawan is captured by sinister forces, why is Maul so determined to fi nd her? And what role will a band of bounty hunters, including Cad Bane and Aurra Sing, play? Get to know the galaxy's deadliest Zabrak like never before!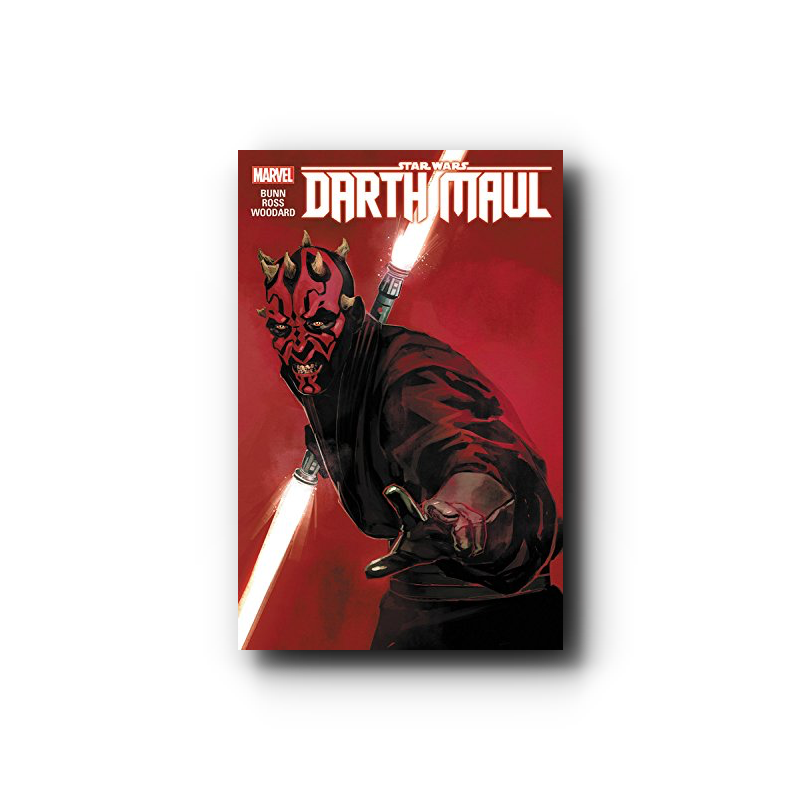 ---
9. Darth Maul: Shadow Hunter by Michael Reaves
Month #9 | Paperback | Legends
After years of waiting in the shadows, Darth Sidious is taking the first step in his master plan to bring the Republic to its knees. Key to his scheme are the Neimoidians of the Trade Federation. Then one of his Neimoidian contacts disappears, and Sidious does not need his Force-honed instincts to suspect betrayal. He orders his apprentice, Darth Maul, to hunt the traitor down.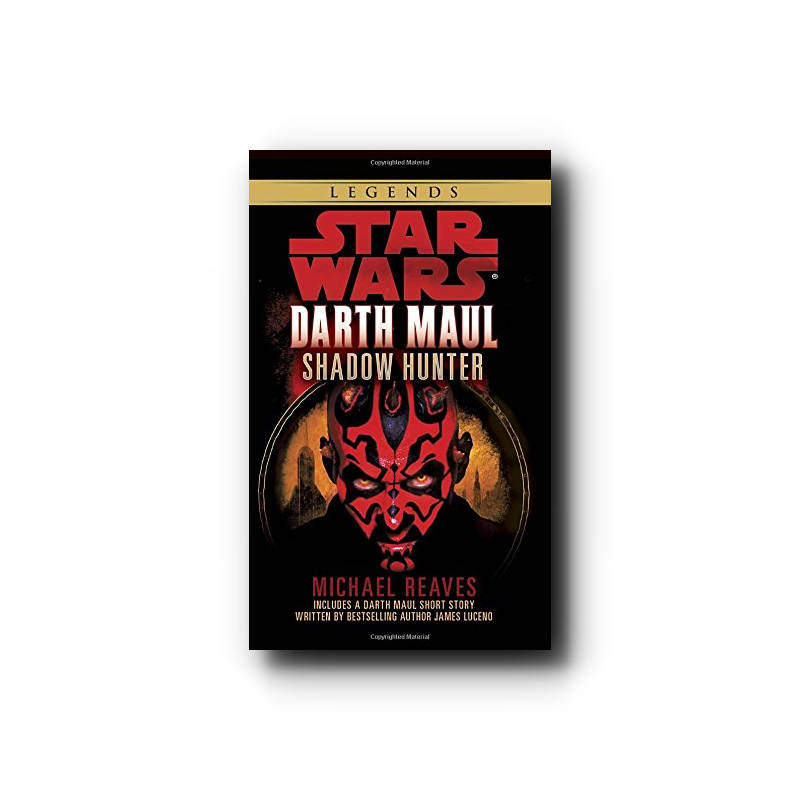 ---
10. Lords of the Sith by Paul S. Kemp
Month #10 | Paperback | Canon
When the Emperor and his notorious apprentice, Darth Vader, find themselves stranded in the middle of insurgent action on an inhospitable planet, they must rely on each other, the Force, and their own ruthlessness to prevail.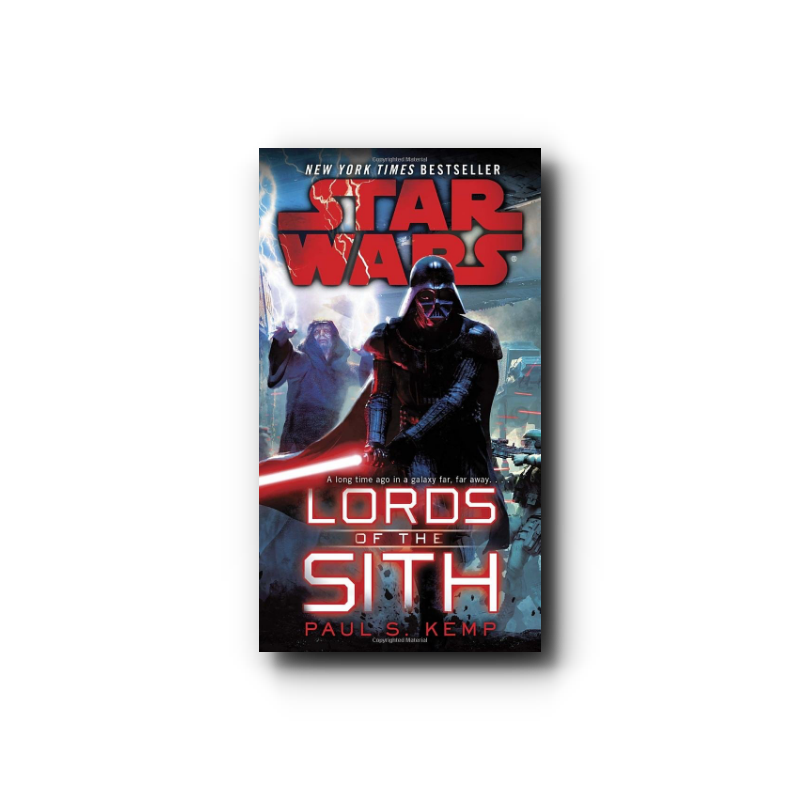 ---
11. Darth Vader: Dark Lord of the Sith Volume 1 — Imperial Machine
Month #11 | Graphic Novel | Canon
From acclaimed writer Charles Soule comes a brand-new, exhilarating series exploring Darth Vader's early history. Picking up directly where Star Wars: Episode III - Revenge of the Sith ends, follow Vader as he receives his legendary red lightsaber and witness Vader's rise to power as a Dark Lord of the Sith!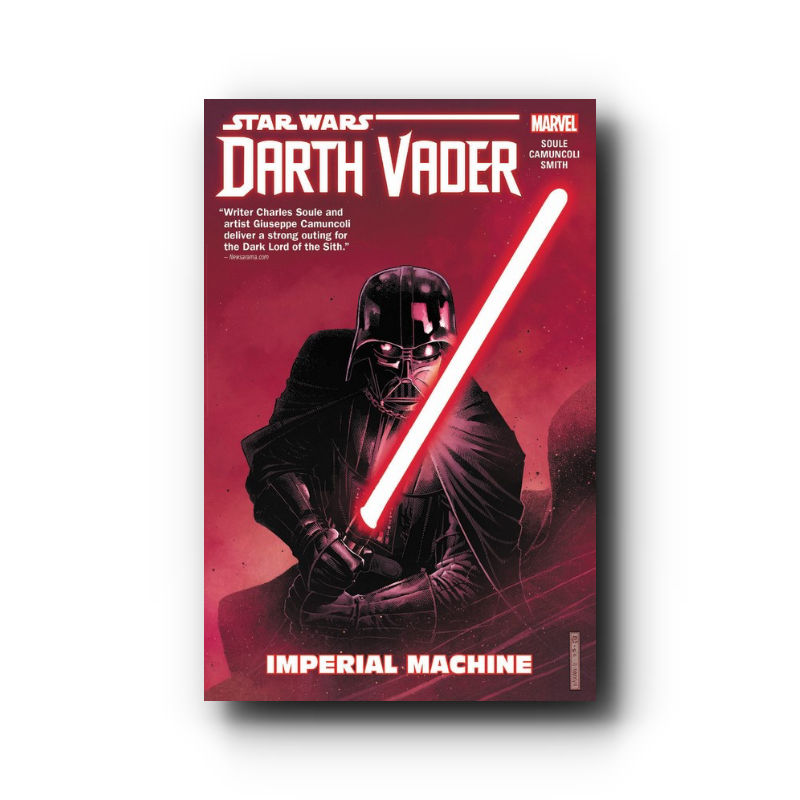 ---
12. Darth Maul—Son of Dathomir
Month #12 | Graphic Novel | Canon
Getting cut in half by Obi-Wan Kenobi and being rejected by his former Sith Master Darth Sidious isn't going to defeat Darth Maul. In fact, it only makes him mad enough to take on the galaxy - with an army of Mandalorians! Adapted from unproduced screenplays for Season 6 of The Clone Wars television show, this is the final chapter planned for Darth Maul' saga.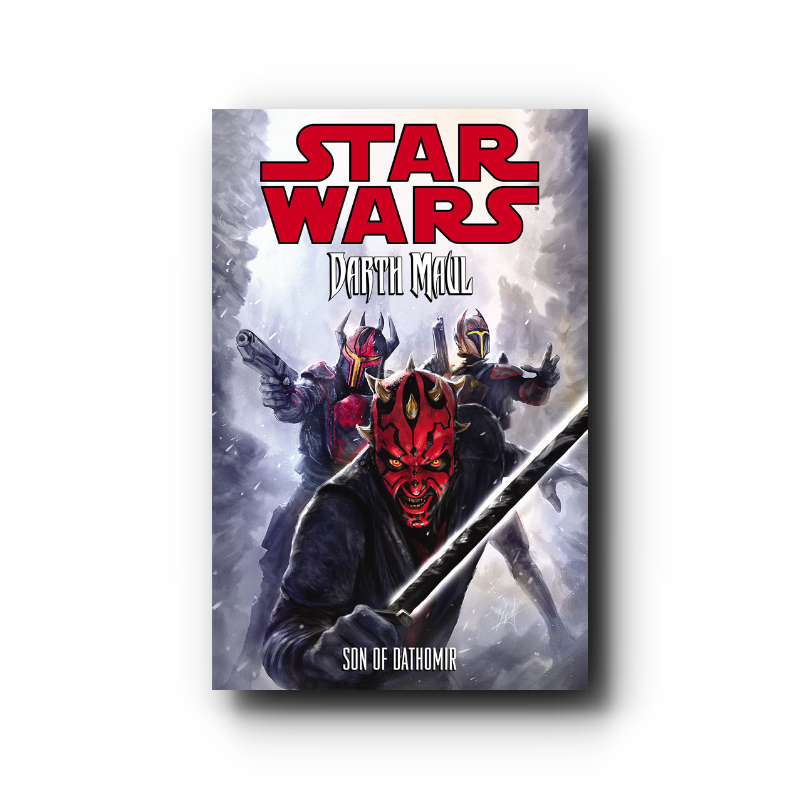 ---
Get Star Wars books in your mailbox every month.
Staying on top of Star Wars book releases is no small task. That's why we created an easy way to get books delivered to your door every month.
---